Step 1= Download the app and open it
Step 2= Note the "mac" address on your screen, as shown in the photo
Note= If the "mac" address does not appear on the screen, you can find it in the settings section by pressing the red button on your remote control.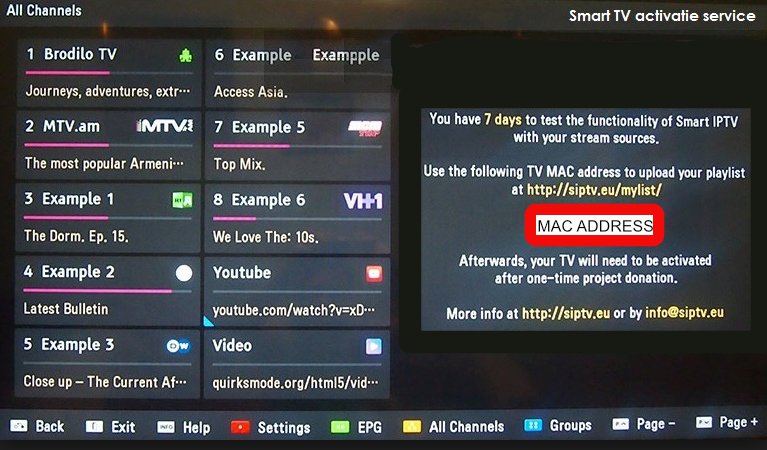 Step 3= Then go to the "playlist" loading screen that clicks the link here
https://siptv.app/mylist/
Step 4= Type your mac address and m3u plus link in order as shown in the picture
Note= You can delete the previous playlist from the playlist deletion section at the bottom.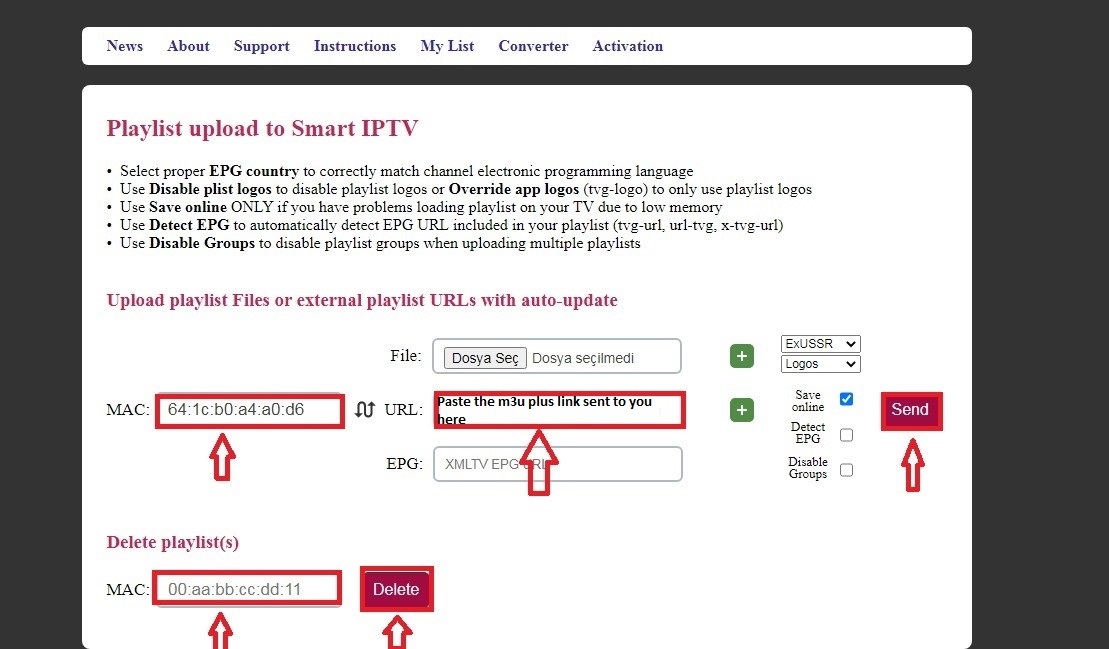 Step 5= Click Save and Restart your application.
Note= Do not press any buttons on your remote control until the loading screen on the screen is over